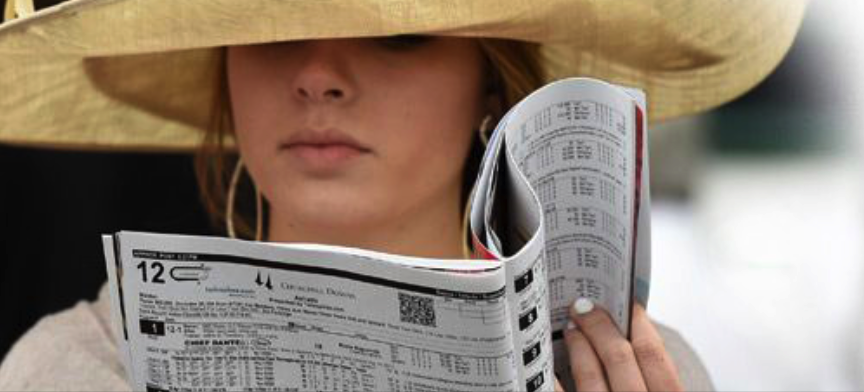 OK - here's the scoop. You register on the party website and contribute $20 upon arrival and you get a program outlining each horse for each race on the day's card including their past performances. This is what you will analyze to determine winners. You get 200 Derby Dollars with which to place bets throughout the day.
ONCE AGAIN THIS YEAR!! - An early betting bonus will be given for those bettors that participate in the earlier races in the day. The earlier you bet, the bigger the bonus. It pays to to party all day!
We will take all the same wagers that Churchill Downs will take, including Doubles, Pick 3, Pick 4, and Pick 6, in addition to the standard Win, Place, Show, Exacta and Trifecta wagers.
The odds for each race will be posted and will reflect the actual odds based on betting at Churchill Downs, updated every minute. The payoffs given will also be the actual track payoffs.
Betting will be done on your mobile device (there will be a few members of the Derby Party Planning Committee who can bet for you as well). You are encouraged to bet early because once the race's post time has arrived, no further bets for that race will be taken. Plus, with Hat Parades and other festivities going on, you want to make sure you get your bets in.
There is no limit to the number of bets although there is a minimum for each individual wager type.
The person that finishes with the most Derby Dollars after the Kentucky Derby (including the payoff for that race) will win 80% of the net pool. The second place finisher will win the remaining 20% of the net pool.